9th Annual President's Address to the Community
Wednesday, March 25th, 2015
THIS EVENT HAS ALREADY PASSED – THANK YOU TO ALL SPONSORS, VOLUNTEERS, and ATTENDEES.
9th Annual President's Address to the Community
Monterey Peninsula College and the Monterey Peninsula College Foundation host the 9th Annual President's Address to the Community, featuring Dr. Walter Tribley, Superintendent & President, in a "State of the College" address highlighting the college's successes and future plans.
The program will include the presentation of the President's Award to a community leader who has contributed significantly to our community, who has helped fulfill the college's mission of providing educational opportunities to everyone we serve. 
The 2015 President's Address Honoree is Mr. Charles Page.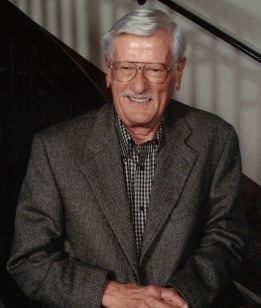 The reason for Charlie Page's selection as the 2015 President's Award recipient is apparent to all who know him. Dr. Tribley explains, "Mr. Page was one of the most successful attorneys in Monterey County, a Monterey city councilman and a longtime member of the Board of Trustees at Monterey Peninsula College. But that's not all," he goes on to explain, "Charlie, along with his late wife, Caroline Page, and other community leaders, began meeting in 1994 with the idea of starting a foundation to support Monterey Peninsula College. Even then, before a rash of budget cuts, these community leaders realized MPC would never have enough money to reach its full potential unless the community stepped up. They understood that a foundation would bring additional money to help the college thrive – and it has done exactly that." 
Please Join Us:
Monterey Conference Center
May 1, 2015 11:30 AM – 1:30 PM
Lunch is served at 11:45 AM
Meal options are Herb Rubbed Roasted Free-Range Chicken Breast or Beet Ravioli (Vegetarian).
Free parking in City of Monterey East Garage. Please use Tyler Street entrance.
Please purchase your ticket prior to April 24, 2015.
Register By Clicking Here
$60 Per Person / $750 to Sponsor a Table Table
Table Sponsorship includes Premium Seating for 8 and Recognition at the Event
If you have any additional questions, please do not hesitate to contact gbianchi@mpc.edu. We hope to see you at this prestigious community event.